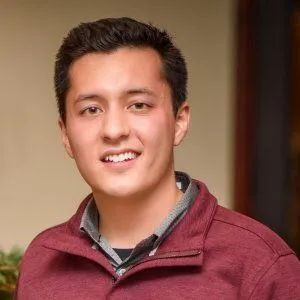 BV Derm Medical Assistant Success Story
Kevin O'Connor served as medical assistant at BV Derm for more than two years. Recently, he was accepted to The Frank H. Netter M.D. School of Medicine at Quinnipiac University in North Haven, Connecticut. Kevin was born and raised in Louisville and graduated from the University of Colorado, Boulder. We celebrate Kevin's progression to medical school, and share his thoughts here:
Q What is the most important thing you learned during your time as a MA?

My time as an MA reassured me that this field is where I belong.
I'm sure that the years of hard work and commitment that lie ahead will be well worthwhile. Being a physician is what I am called to do.
Q What made you want to go back to school at this point in your life?

Originally I took this job to help bolster my medical school applications. Although I may have wanted to go straight in at the time, in hindsight I think the two years out of school gave me time to mature and refocus. At this point, I couldn't be more eager to start!
Q Have you always wanted to be a physician, or did this career path evolve over time?

I think that I have at least liked the idea of becoming a physician since I can remember. Over time, my experiences in healthcare, and life in general, have nurtured this idea and it has absolutely evolved into a passion for serving others through improving their health outcomes.
Q Do you have any memories you'd like to share about your time with BV Derm?

I often think about the many medical assistants I had the pleasure of working alongside. The practice draws so many driven, curious, and caring individuals. I've deeply enjoyed growing with them, and I look forward to staying in touch as we all move forward along our career paths.
Q What did you learn from the team at BV Derm?

I've learned more technical and "textbook" knowledge than I can begin to express. More than that, however, working so closely with Dr. Leddon and Dr. Gallagher, as well as our Physician Assistants, has provided me a vantage point from which to observe compassionate, patient-centered care. I've begun to understand what it means to practice this kind of medicine, and the acumen, dedication, and integrity it demands.
Q What are your hobbies and passions, outside of school and work?

I enjoy playing sports in every possible way. Participating, watching, talking, and attending games, sports, and video games — you name it, I enjoy it.
Q What inspires you?

My field, medicine, inspires me. Those who work in it often do so tirelessly to continue growing and
advancing, all to maximize their potential and offer it to the world. I want a career that will demand I never stop learning, while also challenging my values daily, despite the sacrifices both will require.
Please join us in wishing Kevin the best in his medical career!
---
Medical Assistants at BV Derm
Many of our Medical Assistants have used their experience at BV Derm to launch successfully into medical school, physician assistant programs and nursing school. If you're a college graduate with a degree in science, you can gain valuable experience as a Medical Assistant in our thriving medical practice. Consider the benefits of working here:
Leading Dermatology Practice in Lafayette, Boulder & Brighton
Board-Certified Dermatologists
Medical, Surgical and Cosmetic Clinics
Treating Patients of Every Age
Innovative and Principled
Competitive Compensation & Scheduling
If you're interested in our practice, please contact our Practice Manager Kelly Kenyon at 303-604-1444.