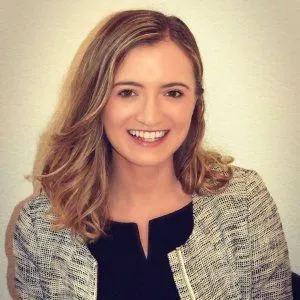 Medical Assistant Success
Cara Ascarrunz, who served BV Derm as a Medical Assistant for two years, was accepted into the Child Health Associate/Physician Assistant program at the University of Colorado's Anschutz Medical Campus. The CU Anschutz PA program is highly competitive. We are proud of Cara, and asked her a few questions about her time with BV Derm, to share with our patients.
What is the most important thing you learned during your time as a MA?

During my time as a medical assistant at BV Derm, I gained invaluable experience in not only dermatology but patient care. Seeing how the providers diagnose, educate, and treat patients has certainly been valuable in my time as an MA.
What made you want to go back to school at this point in your life?

After gaining some "real-world" work experience throughout the past six years and gaining sufficient medical and patient care experience, I knew it was the right time for me to go back to school. I graduated from my university with a biology degree in 2013…I can't believe it has already been six years! Even though it would have been nice to be completed with additional education by this time in my life, I am grateful for all the various work experiences I have gained throughout these past six years. I know that all the various jobs and skills I have aquired will help me become the provider I hope to be in the future.
Have you always wanted to be a PA, or did this career path evolve over time?

Before entering the medical field as a medical assistant, I worked in the natural resource realm (City of Boulder Open Space, Colorado Parks and Wildlife, and a small environmental nonprofit – Environment for the Americas) after graduating with my bachelor's in biology (with minors in Spanish and International Studies) from Truman State University in Kirksville, MO. I certainly did not know that I wanted to be a PA before gaining more experience in the medial realm. Prior to working as an MA at BV Derm, my most direct patient care experience was working as a Vision Therapist at Boulder Valley Vision Therapy. I knew that I liked working with patients. After shadowing various PAs and working with the physicians and physician assistants at BV Derm, I knew I wanted to become a PA and started the grueling application process to PA school.
Do you have any memories you'd like to share about your time with BV Derm?

One of the best parts of working as MA at BV Derm are the relationships that you gain with the other medical assistants and fellow staff members. All of the MAs are working towards additional schooling in the medical field; medical school, physician assistant school, or nursing school. Having the camaraderie and support of the other MAs has been immensely important throughout the application and interview process.
What did you learn from the team at BV Derm?

From Dr. Gallagher, Dr. Leddon, and Physician Assistants Ryan Bird and Madison Amos, I have learned so much…it is difficult to put into words! Overall, I have learned to provide compassionate care to patients, how to gain insightful background information to piece together a diagnosis, and effective teamwork between physicians and physician assistants.
Please join us in wishing Cara the best in her medical career!
Medical Assistants at BV Derm
Many of our Medical Assistants have used their experience at BV Derm to launch successfully into medical school, physician assistant programs and nursing school. If you're a college graduate with a degree in science, you can gain valuable experience as a Medical Assistant in our thriving medical practice. Consider the benefits of working here:
Leading Dermatology Practice in Lafayette, Boulder & Brighton
Board-Certified Dermatologists
Medical, Surgical and Cosmetic Clinics
Treating Patients of Every Age
Innovative and Principled
Competitive Compensation & Scheduling
If you're interested in our practice, please contact our Practice Manager Kelly Kenyon at 303-604-1444.