Dr. Gallagher, our Physician Assistants, and the entire BV Derm staff are dedicated to the health and well-being of our community. We are continually evaluating our health and safety procedures during the COVID-19 (Coronavirus) pandemic. We will update this page as new information emerges.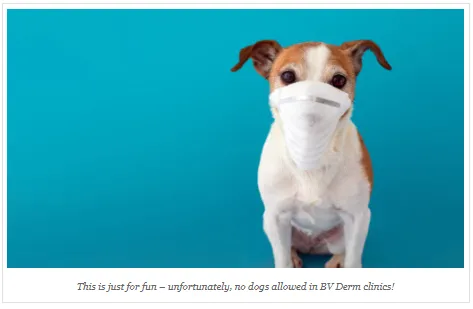 We are following important guidelines from several agencies:
We are taking steps to ensure the safety of our patients and staff:
Thorough office deep-cleaning procedures using products recommended by the CDC.
Complete cleaning of exam rooms and contact surfaces after each appointment and patient interaction.
Minimizing the number of staff and patients in the office at any given time.
We are asking patients to follow important new procedures:
Call us to book an appointment at (303) 604-1444.
Walk-in care is not available.
Reschedule your appointment if you have developed cough, fever, sore throat, shortness of breath or any symptoms of Coronavirus.
We are monitoring the situation moment-by-moment. We encourage patients to check this page for updates. If you have any questions regarding our response to COVID-19, please call our office at (303) 604-1444. Thank you for your cooperation and understanding, and we wish you and your families continued health.