For cases appropriate to telemedicine, a face-to-face video appointment can be scheduled with a provider. For a successful appointment, be sure to follow these guidelines: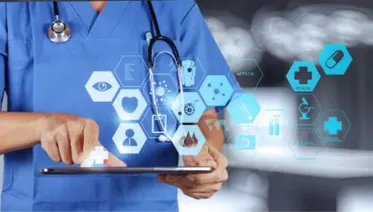 What is a Virtual Visit or Telemedicine?
Telemedicine can take the form of a video visit, Virtual Check-In, eVisit or phone call. It's a virtual appointment with your doctor or clinical care from a distance.
Telemedicine is another way to connect with your doctor. If you have a vulnerable immune system, limited mobility or if you live in a remote area, you may fine it safer or more convenient to visit with your doctor from the comfort of your own home. With telemedicine, you can receive clinical care from almost anywhere.
A Few Things to Remember for your Virtual Visit:
Please have the PocketPatient App from Modernizing Medicine downloaded and ready to go prior to your actual appointment time-the PocketPatient app is available at the App Store or Google Play for use on your iPhone (iOS12 and above) or Android device (v. 7.0 and above).
When your physician is ready, you will receive an invitation to join by text or email. To join using the PocketPatient app, select the link received by text of email, enter your last name and date of birth, and select "Join Video Visit" to meet with your physician. You may also log in the patient portal or PocketPatient app with your patient portal login information and select "Join Video Visit" under "Appointments" to meet with your physician.
Tips for a successful appointment:
You will need:

A laptop with a camera, a smartphone with a camera, or a tablet computer with a camera.
A fast and reliable Internet connection.
A quiet, private setting for the entire duration of the appointment.

Choose a location that is indoors with good lighting (try to maximize front-facing lighting and minimize lighting behind you).
Do not attempt to drive, walk, or do other activities during the appointment.
If you get dropped from the video visit, refresh your screen to rejoin.
Please call our office at (303) 604-1444 with any questions or to schedule a telemedicine visit.